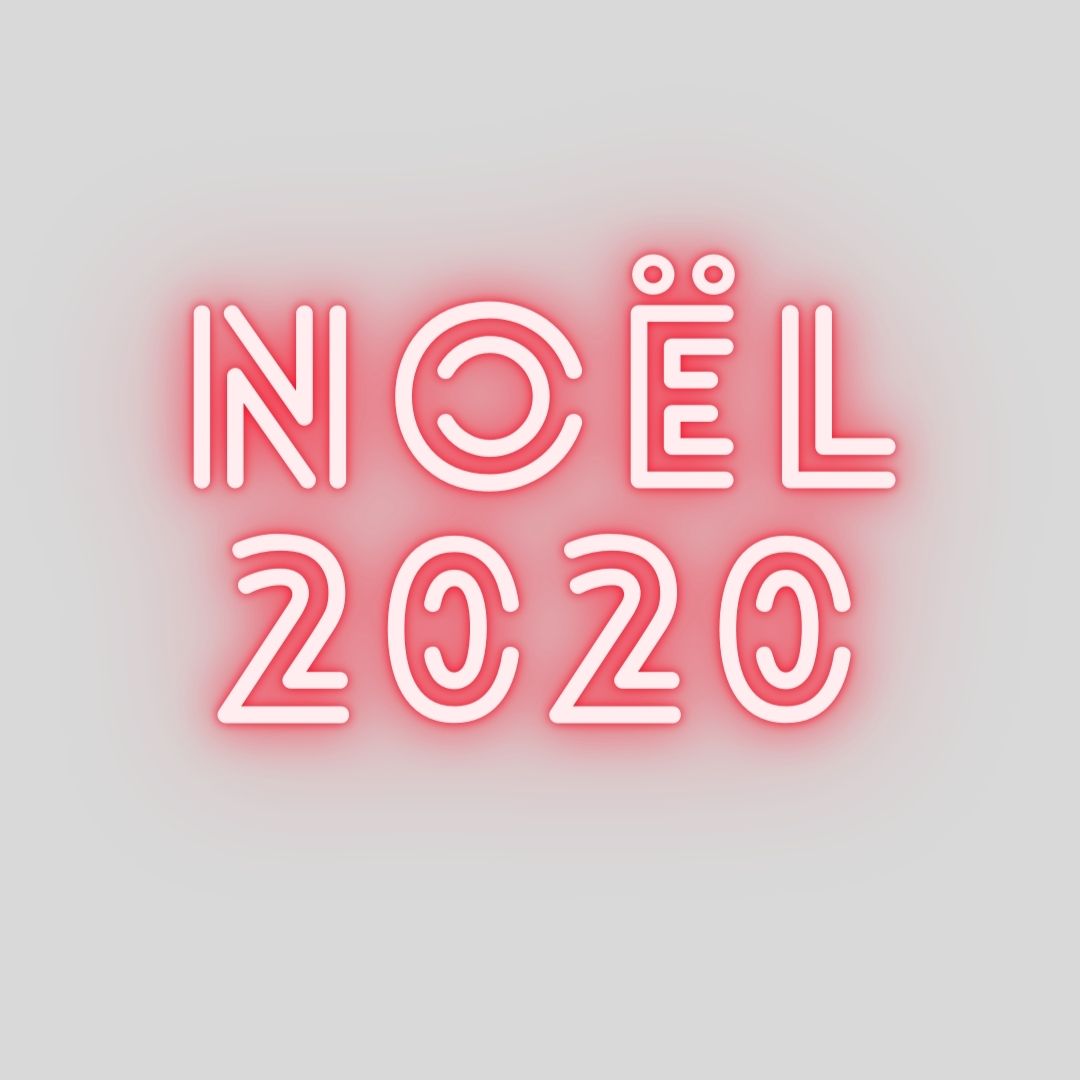 collection noël
christmas collection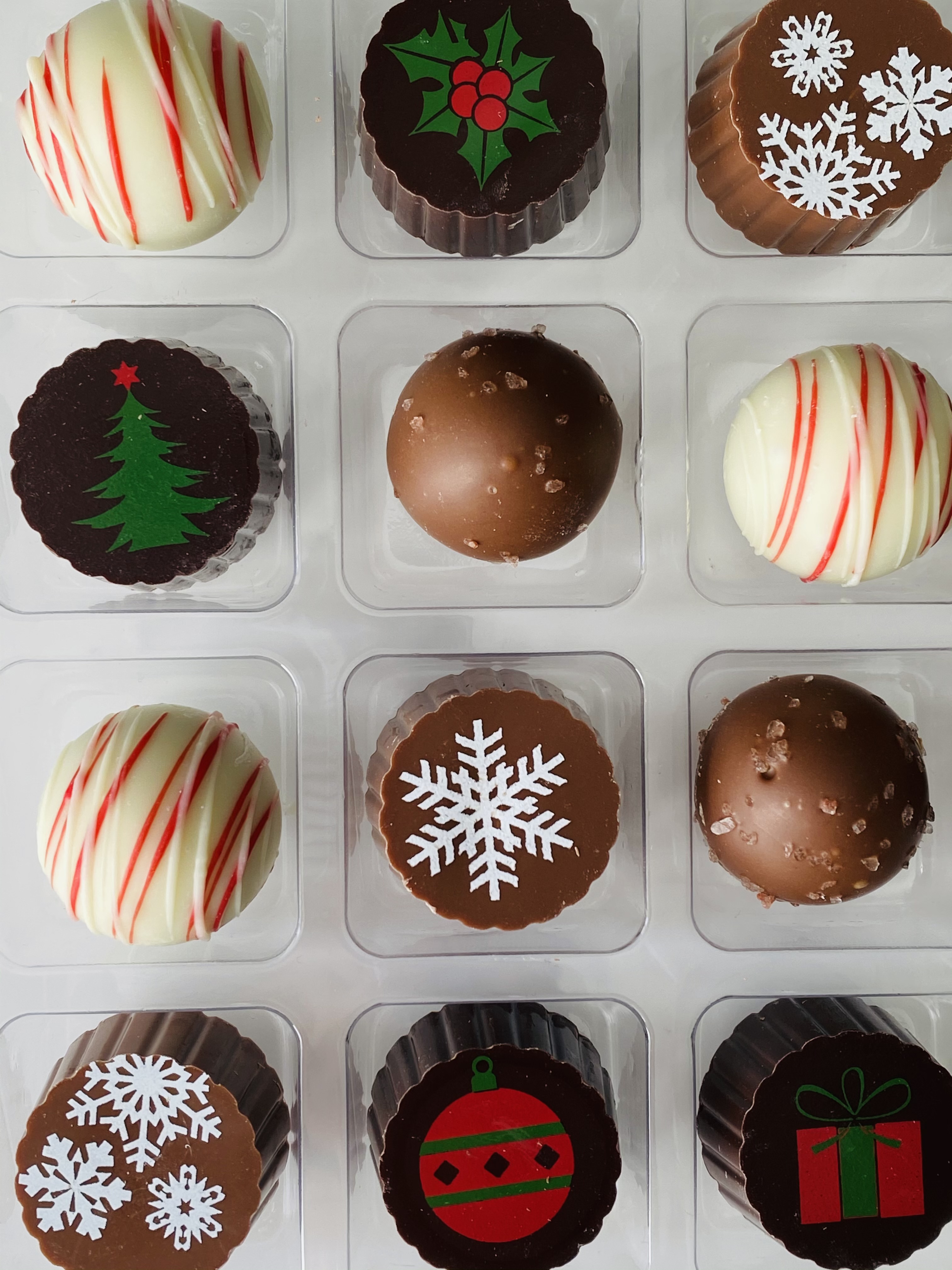 Boîtes des chocolats fins! Toute une délice!
Our delicious Christmas chocolates will take you straight to the North Pole!
MAGASINEZ NOTRE COLLECTION Noël 2020!
SHOP OUR 2020 CHRISTMAS COLLECTION!
RÉSERVEZ MAINTENANT . QUANTITÉS LIMITÉS . RESERVE NOW . LIMITED QUANTITIES .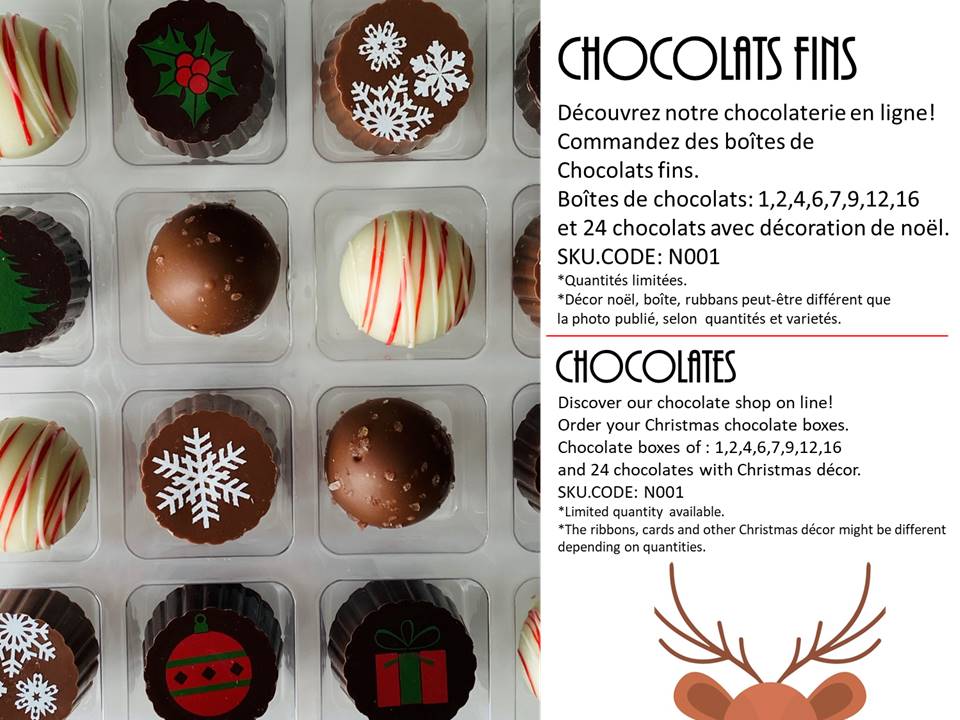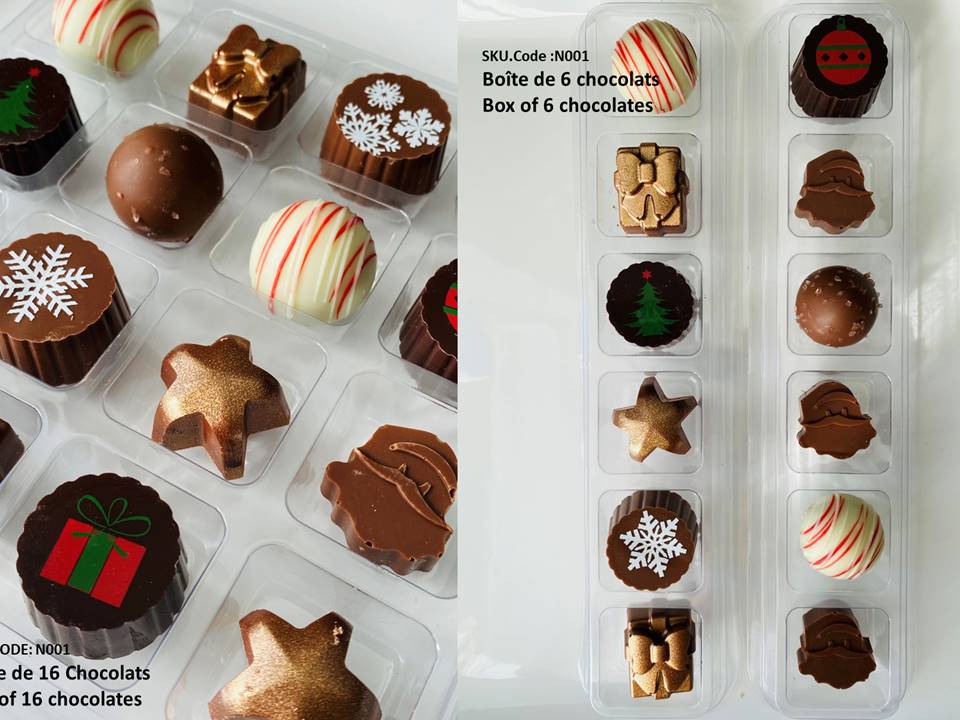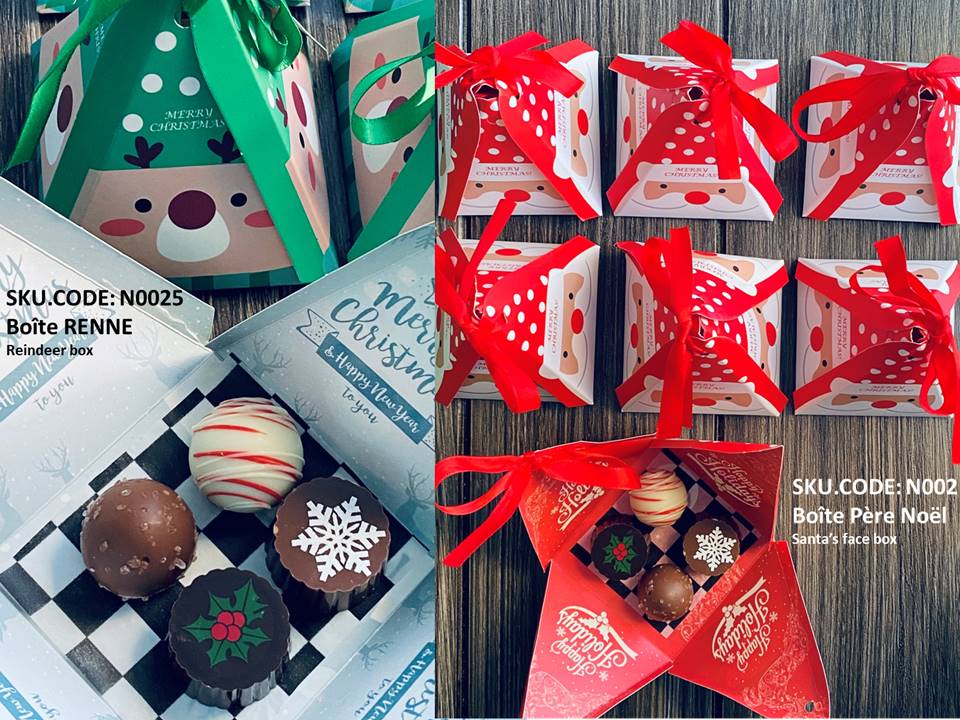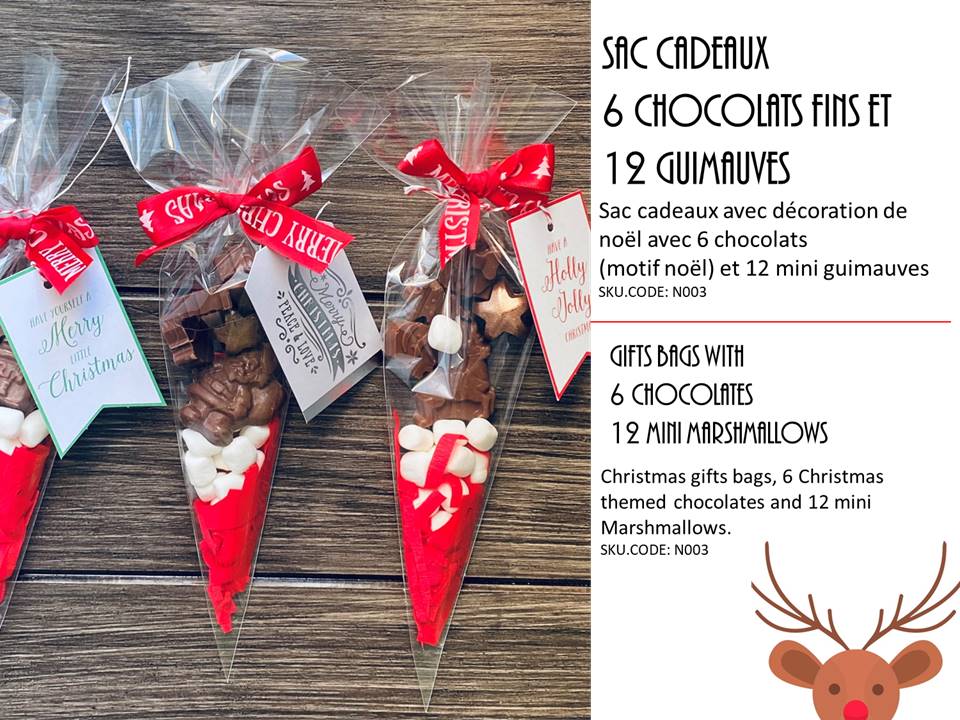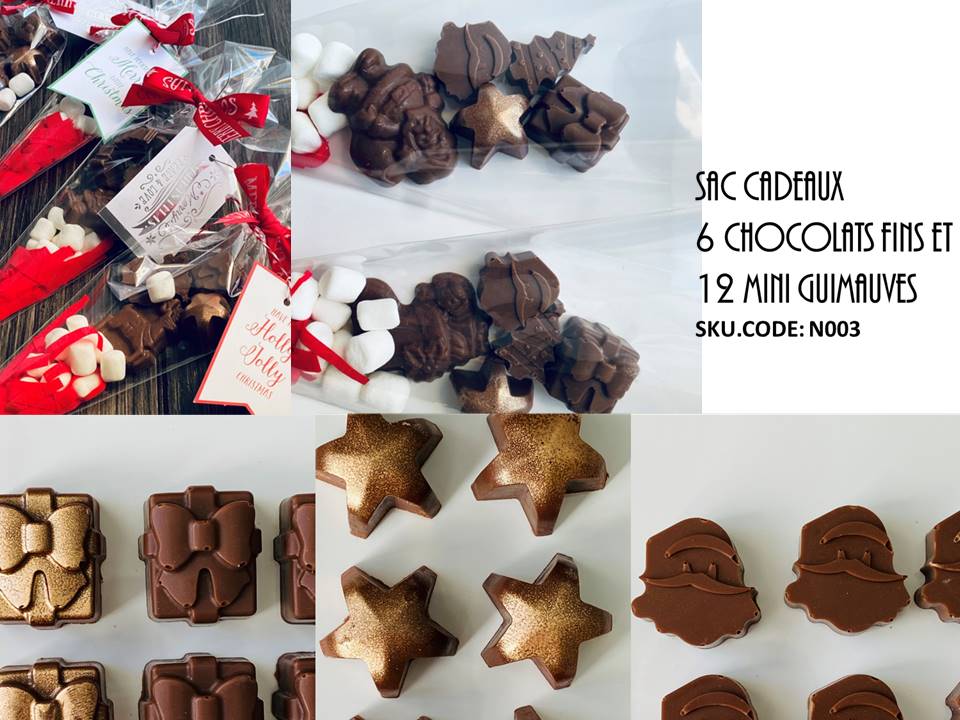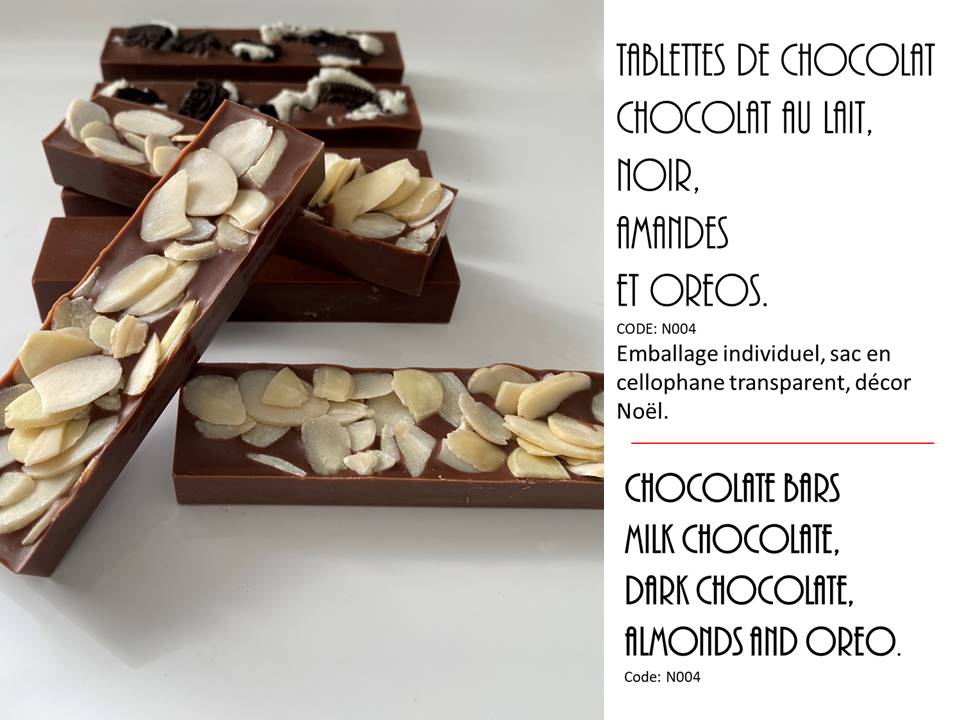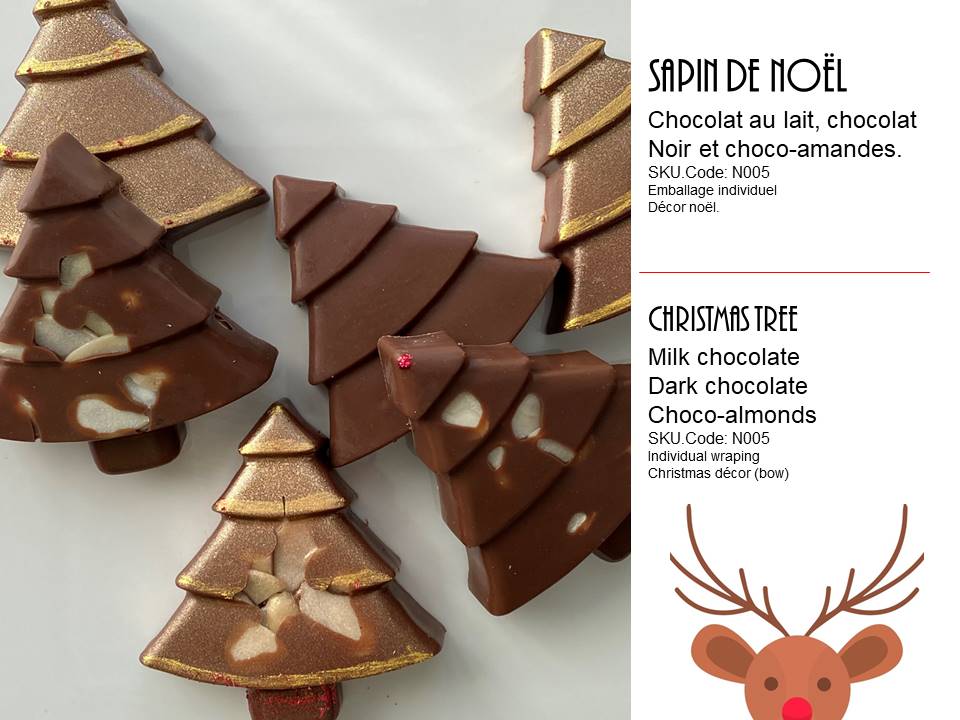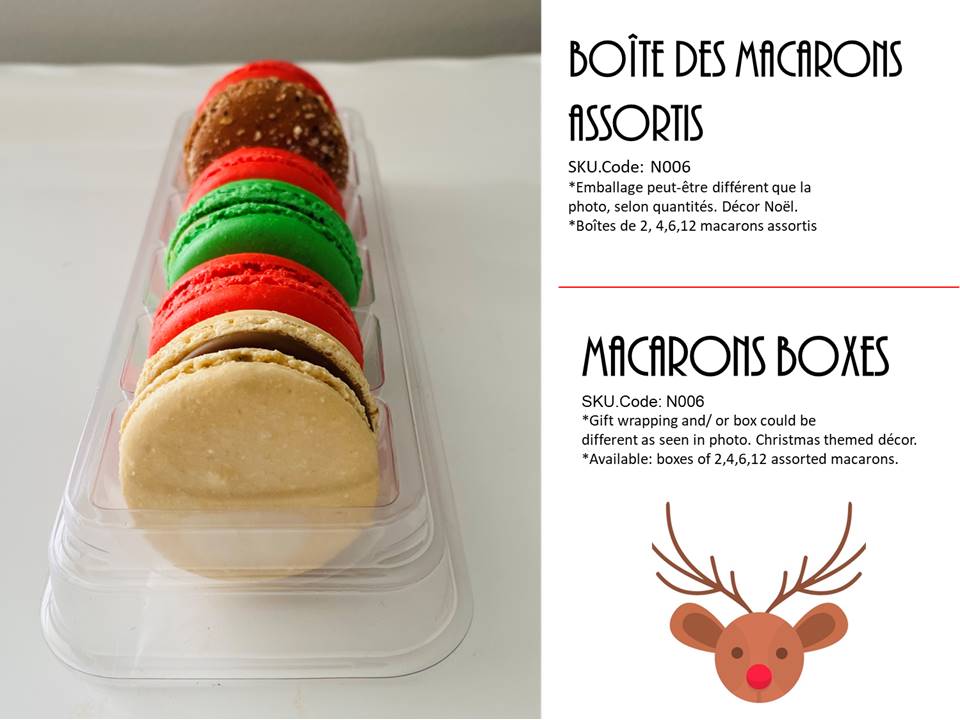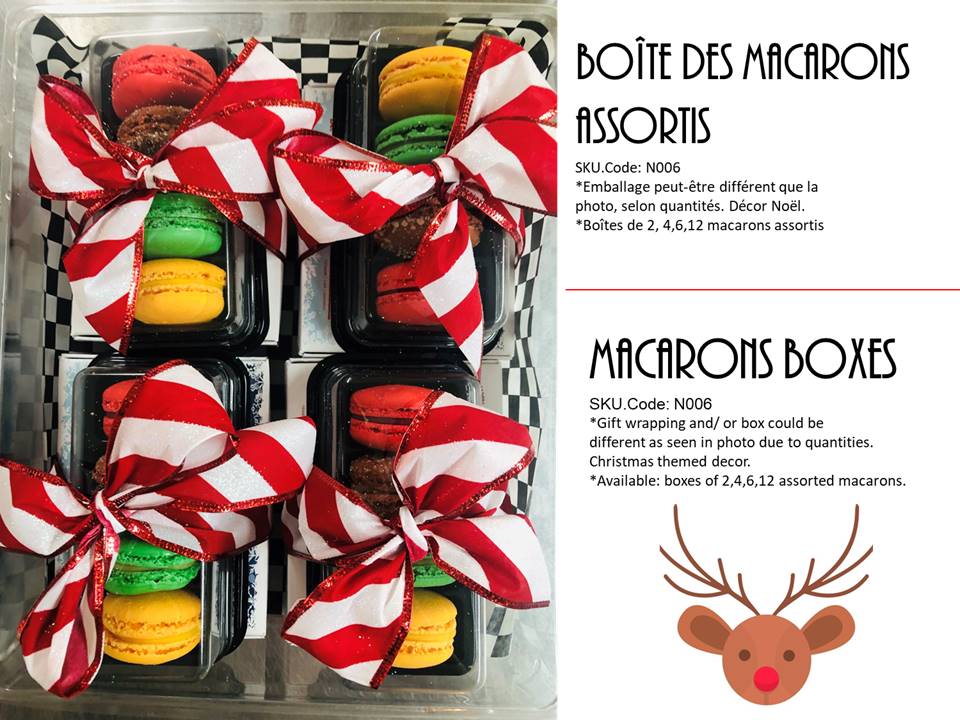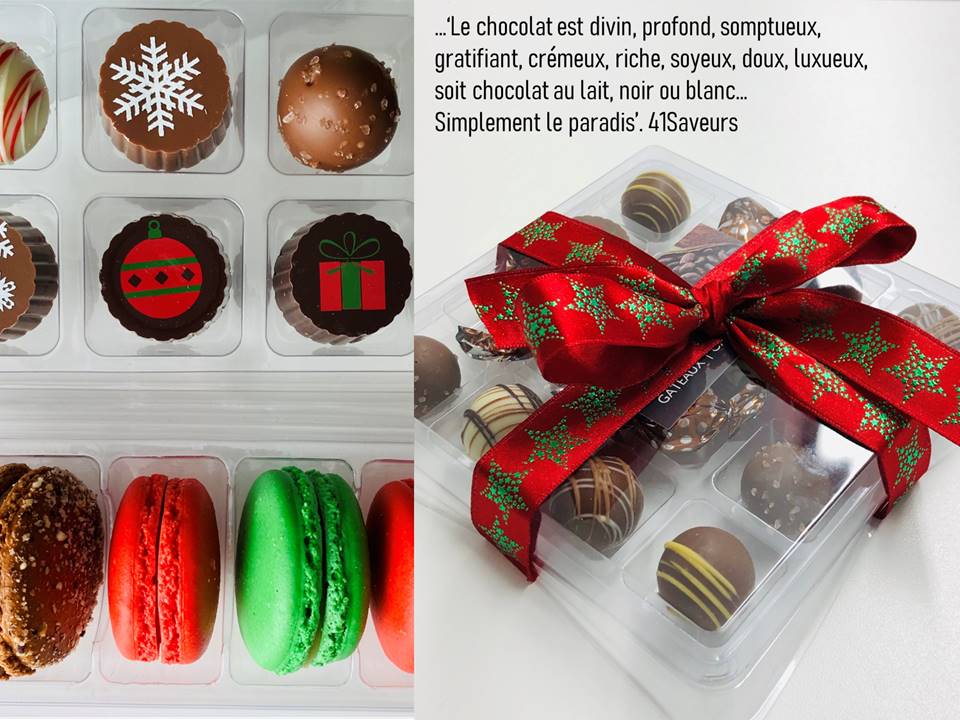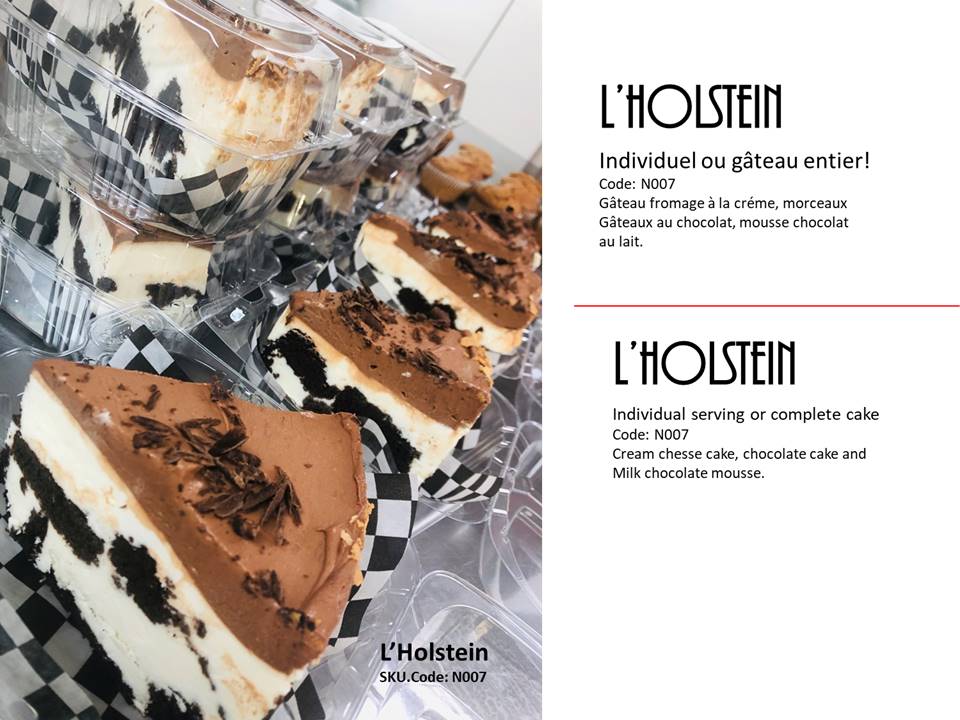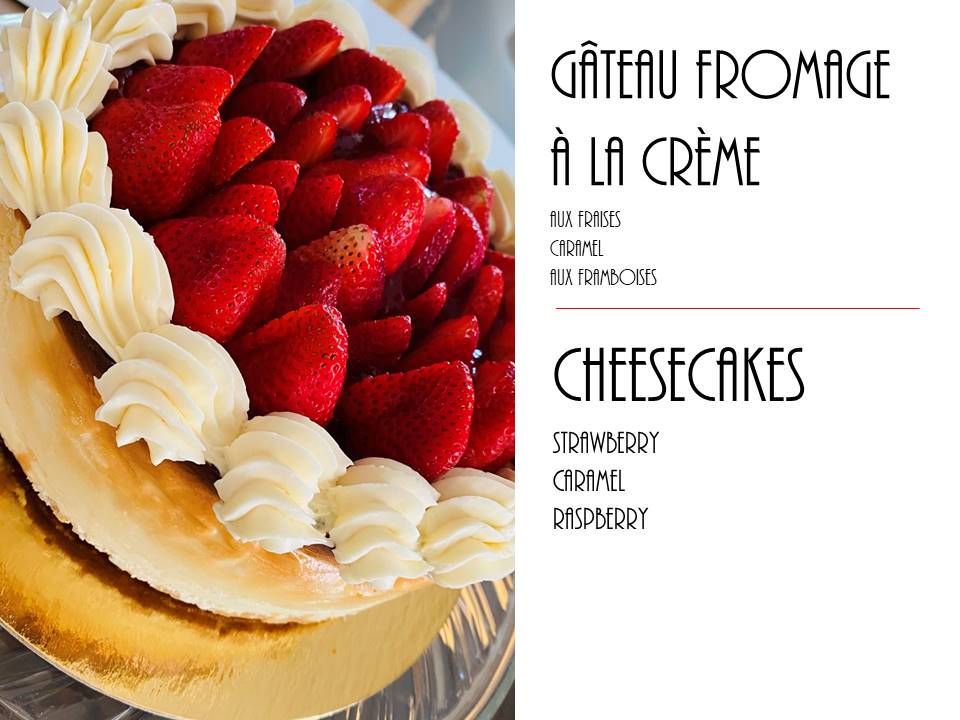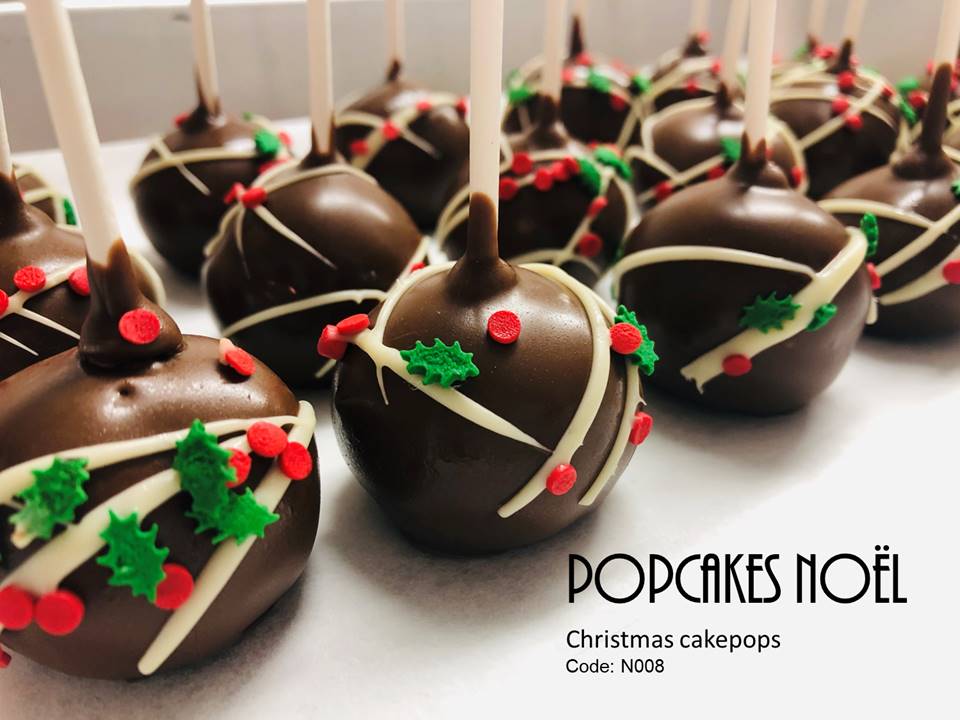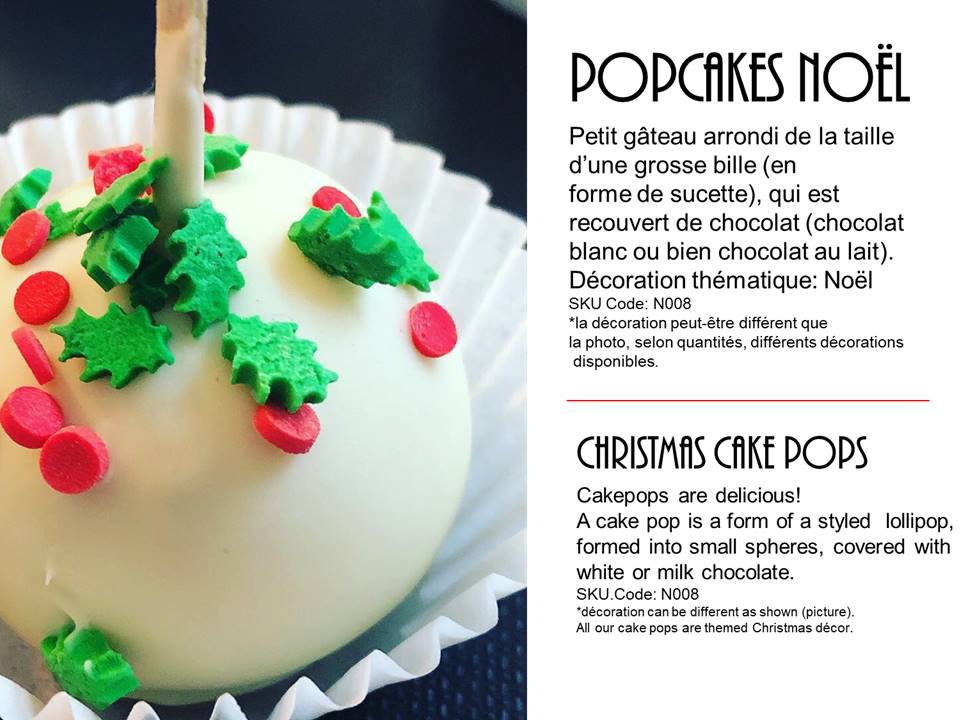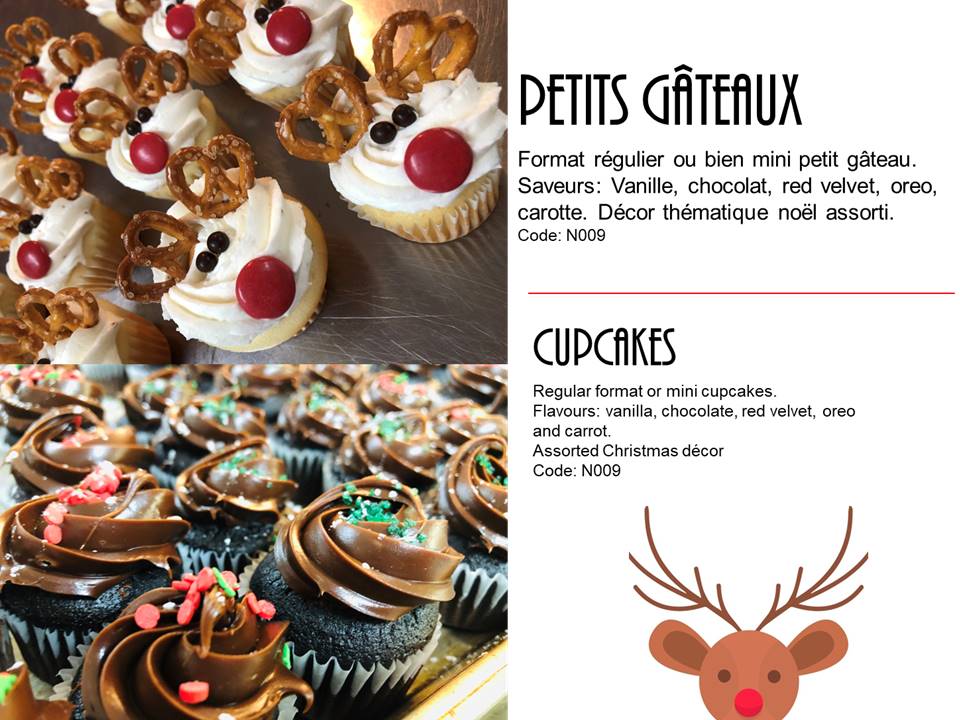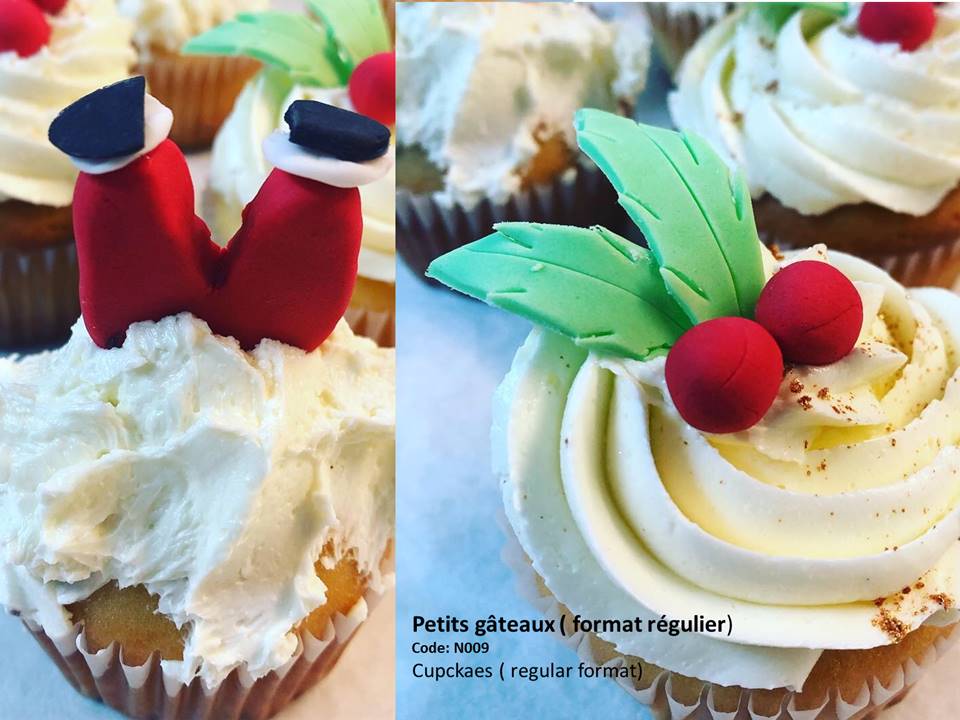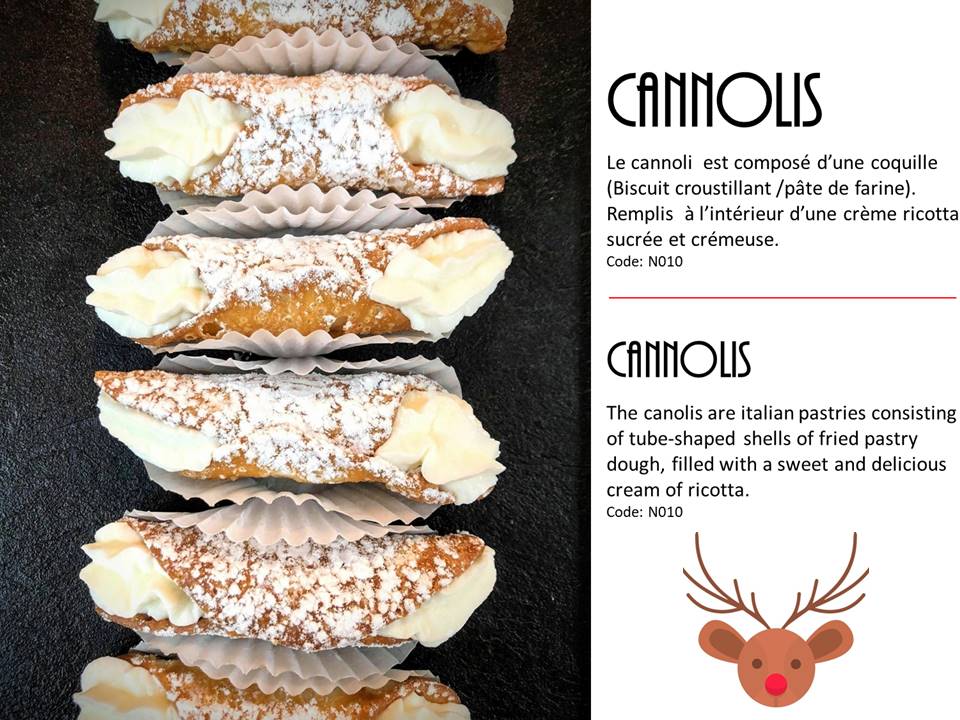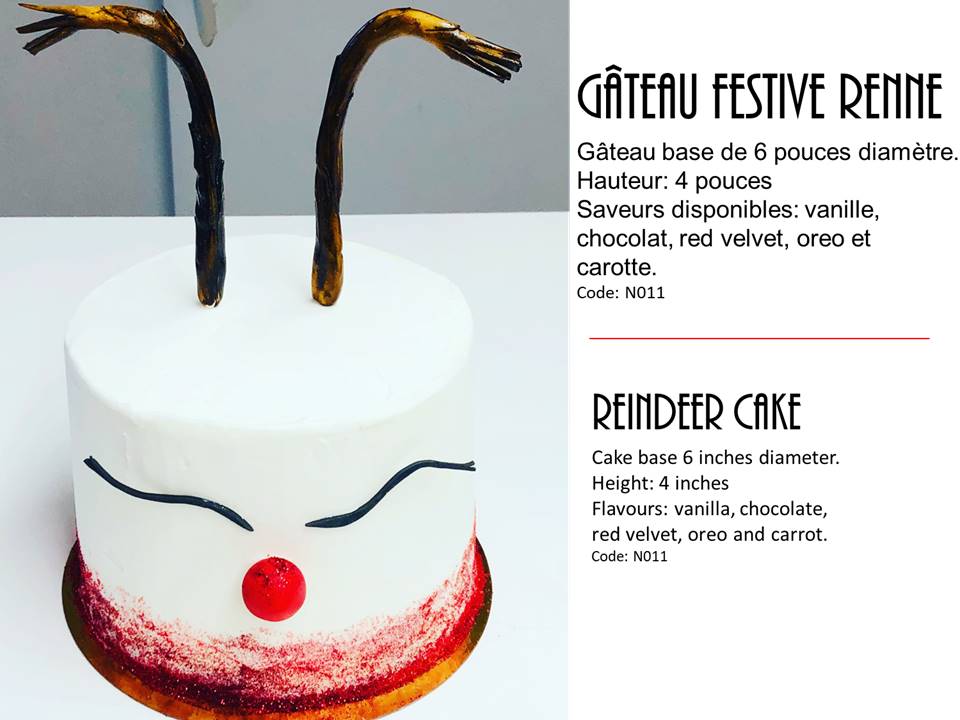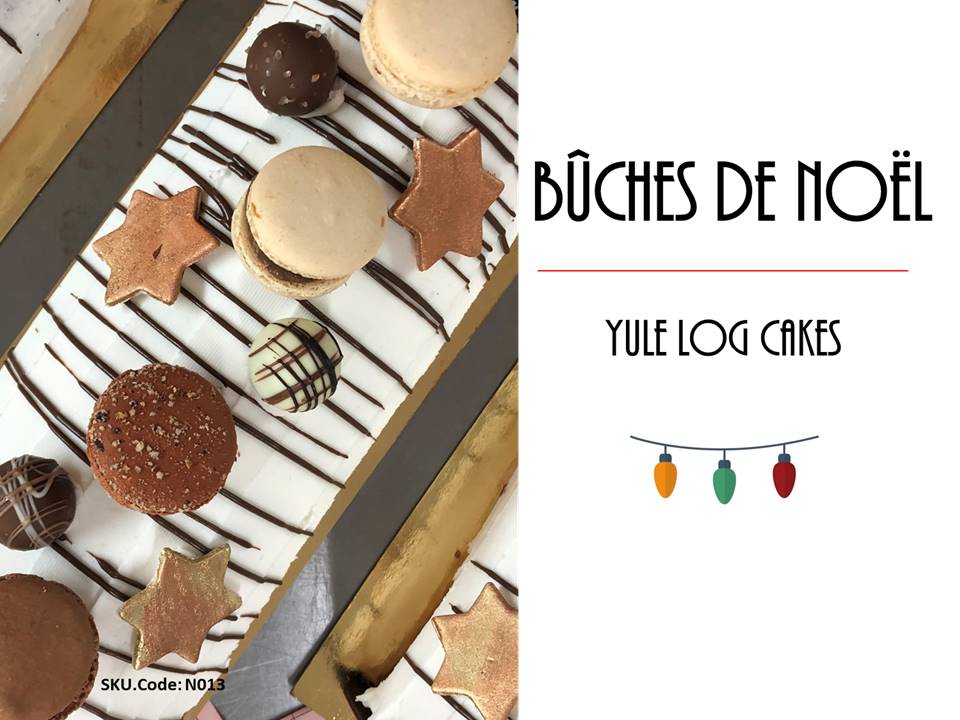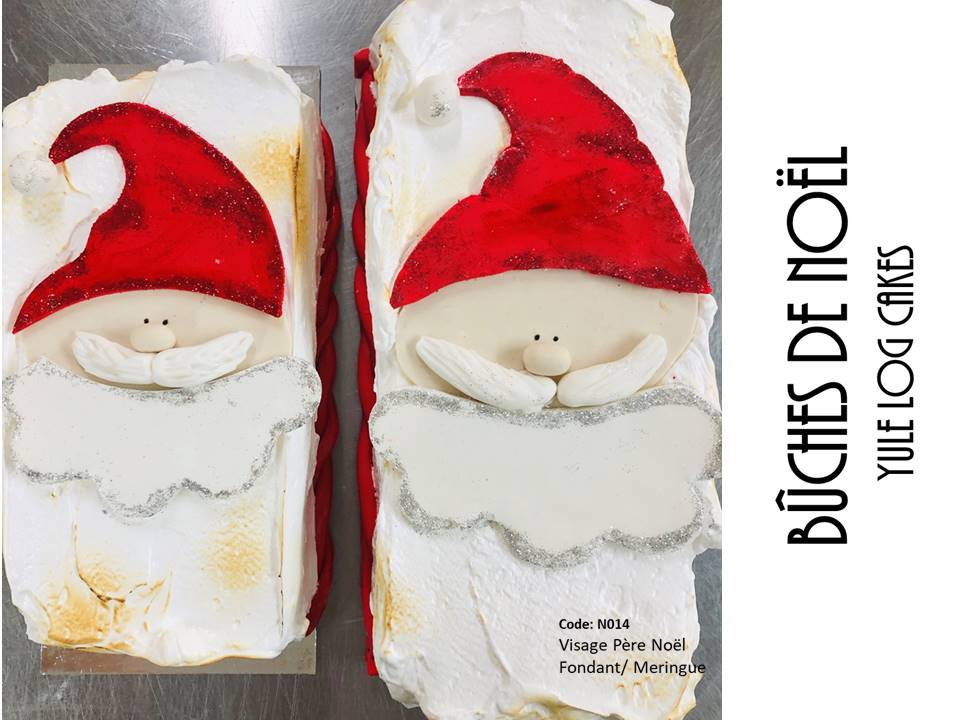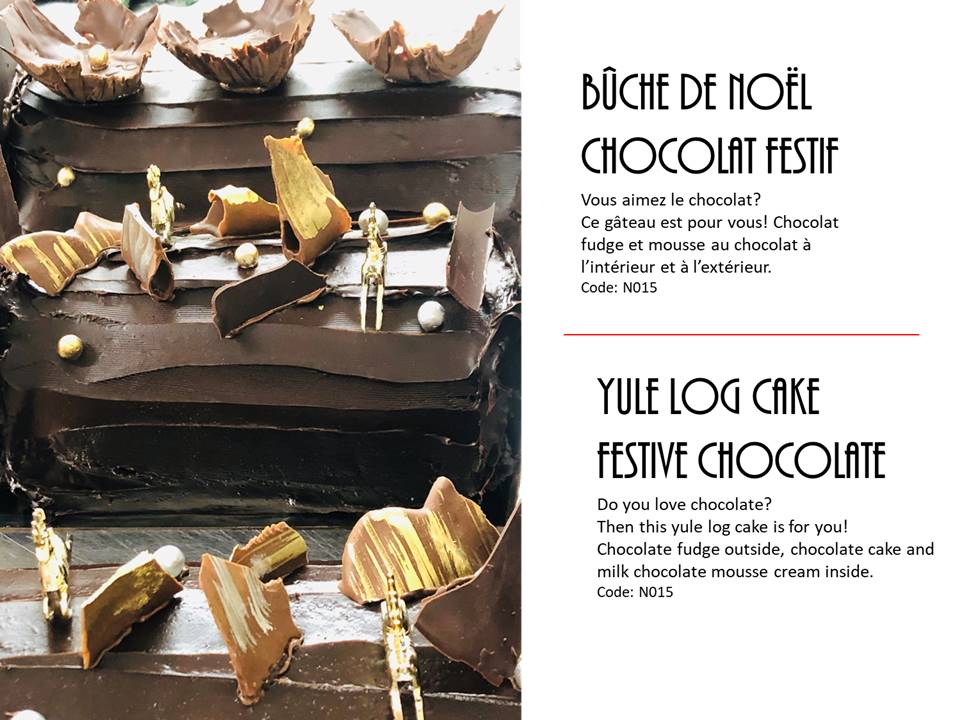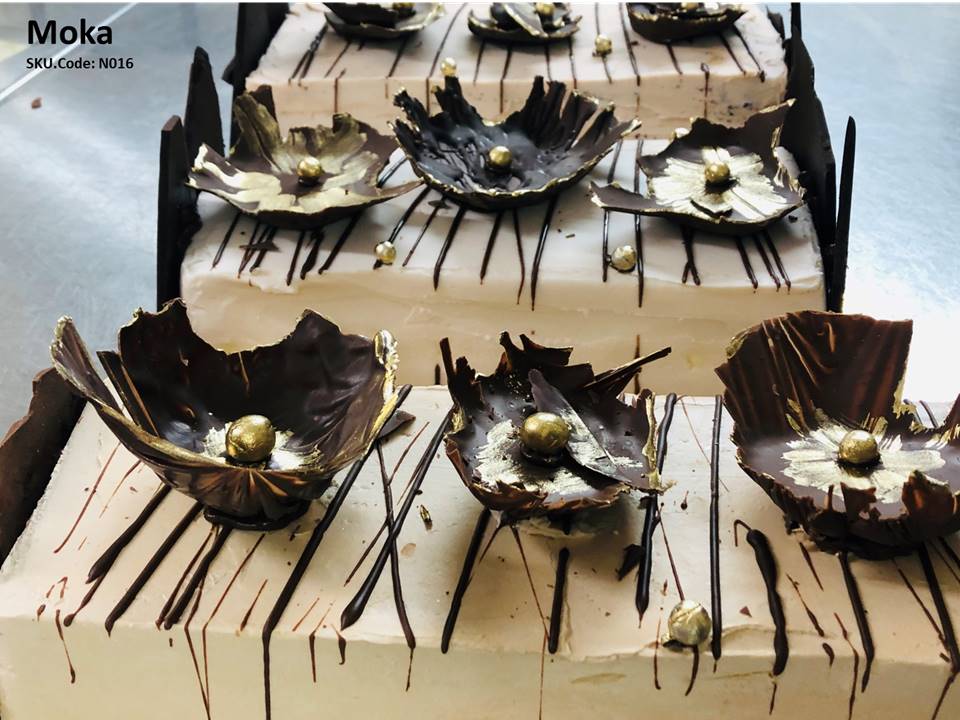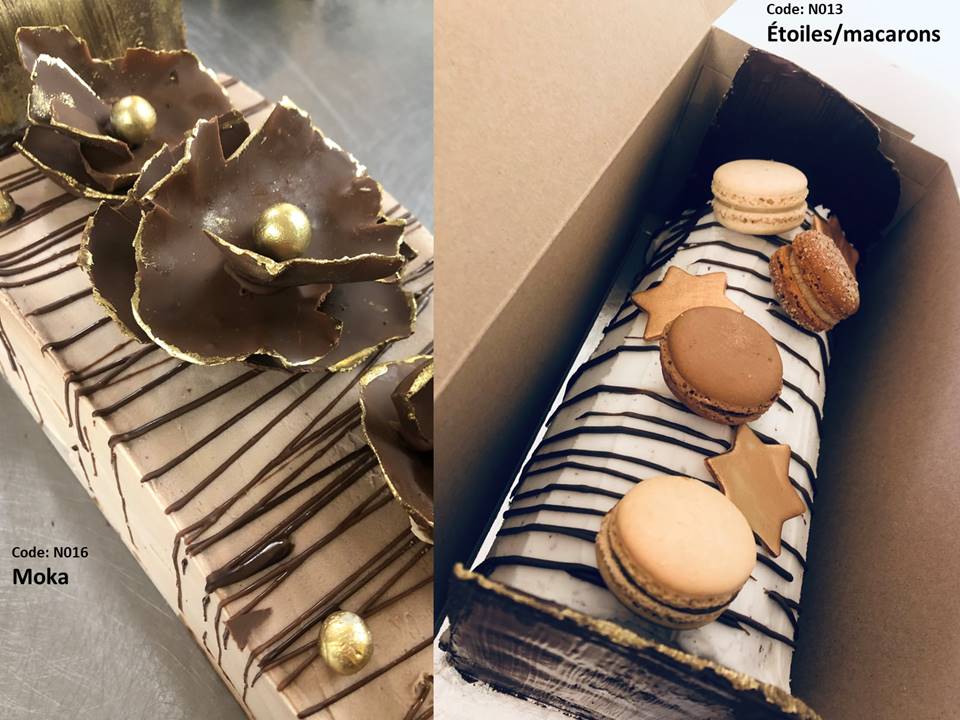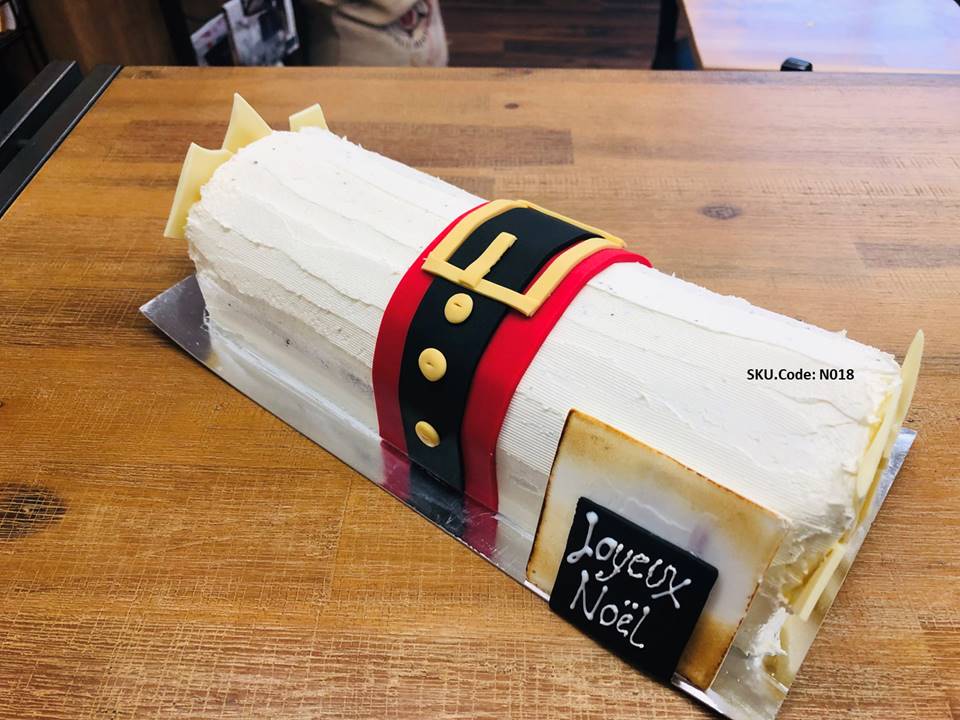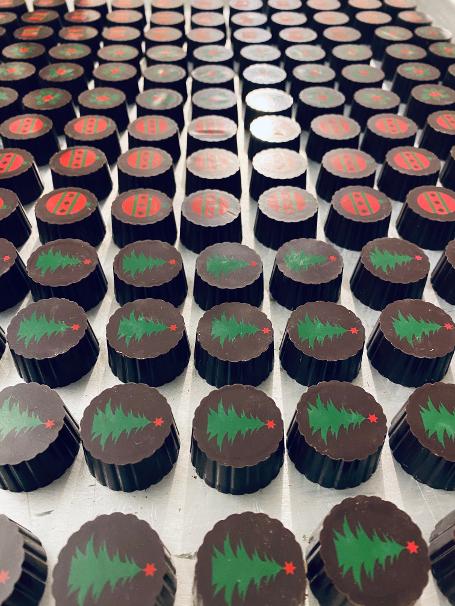 Chocolats fins, thématique Noël. SKU Code N001. Christmas chocolates, a fantastic holiday candy!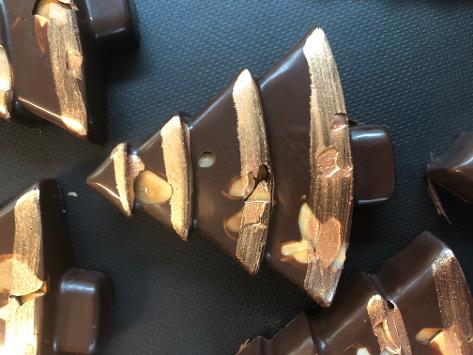 Sapin de Noël, aux amandes torréfiées. SKU Code: N005. Chocolate Christmas tree with roasted almonds.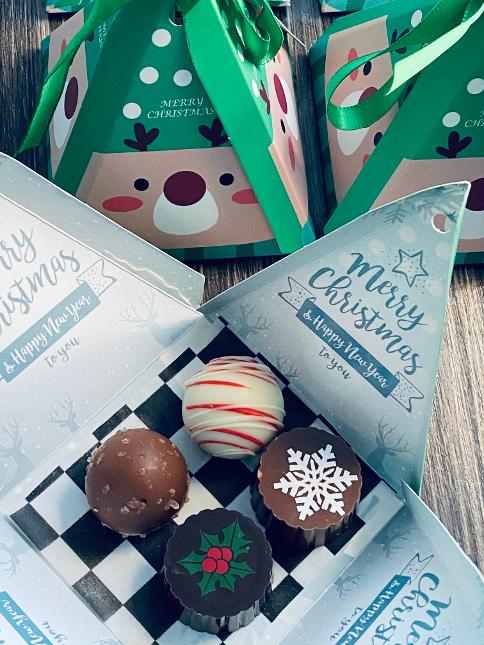 Boîte de chocolat fins. RENNE 4,6 ou 7 chocolats assortis. SKU Code: N0025. Box of Christmas chocolates, available on 4, 6 and 7 assorted chocolates,
Reindeer and Santa Claus themed boxes.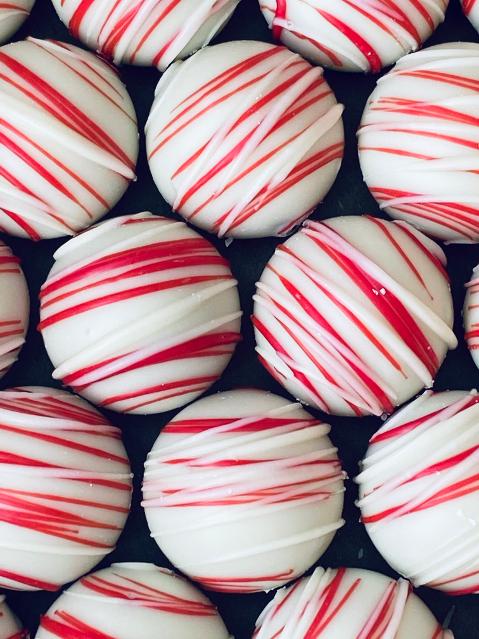 Chocolat création saisonnière, ganache à la Menthe, chocolat noir recouvert du chocolat blanc / Candy Cane SKU Code: N001/ Our peppermint ganache will whisk you straight to the North Pole, a Merry combination!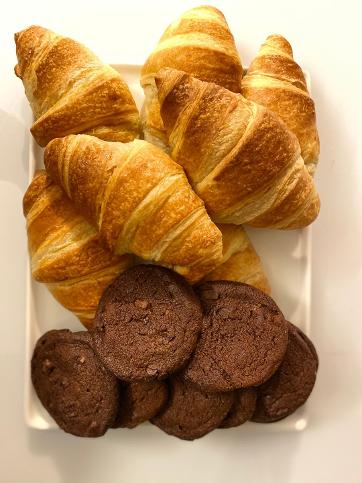 Viennoiserie: Croaissants Nautre SKU Code: N019, Biscuits au chocolat (grande) SKU Code: N021 / Boît à déjuner Père Noël SKU N022 / Pastries: Croaissant SKU Code: N019, Chocolate cookies SKU Code: N021, Santa's breakfast box SKU Code: N022